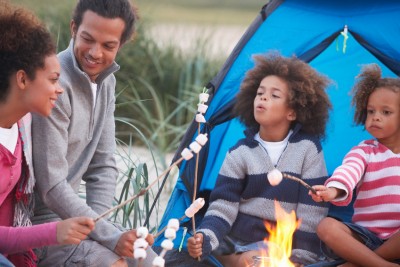 Camping is undoubtedly one of the best activities for family fun, but you can make your experience even more enjoyable by finding the right place to set up camp. Instead of getting all hot sticky in the South, perhaps your family would prefer the cool breeze and fresh smell of Evergreen trees up North.
If you're looking for family campgrounds that are ideal for maximum family fun, you should strongly consider camping in South Dakota, Minnesota, and Wisconsin. While your family can have fun camping just about anywhere, these three specific destinations offer a unique blend of excitement and relaxation that cannot be found anywhere else.
From hiking and fishing to laying under the stars at night, there's no better way to bond with your loved ones than with fun family vacations on a campground. Here are just three of many the ways that your family can have the experience of a lifetime camping up North:
Camping in South Dakota
Most people don't know much about campgrounds in South Dakota, but once they experience this great state for themselves, they become instant fans. Sioux Falls is widely considered as one of the top camping destinations in the country, and for good reason. Sioux Falls is named for the Sioux tribe of American Indians and the Big Sioux River, located a few blocks from today's downtown district. Now, this region is surrounded by a wide array of fun activities. Sioux Falls attractions are quite diverse and will impress everyone in your family. Check out gorgeous exotic animals at the Great Plains Zoo, go fishing in the Catfish Bay, or have some crazy fun at the Wild Water West Waterpark.
Camping in Minnesota
If you like an eclectic mix of fun on your camping trips, then Minnesota is the place for you. In addition to hiking, the best Minnesota campgrounds also offer mini golfing, basketball, and volleyball. If your family enjoys a bit of friendly competition, you need to check out these amazing campgrounds in the North Star State.
Camping in Wisconsin
Many families have young children that may get tired of "roughing it" after just a couple of hours. About 25.7% of camping participants are ages 17 and younger, and 14.9% are ages six to 12. If you have little ones in your family, consider camping in Wisconsin. These campgrounds have everything you need to keep a kid entertained, from exciting water parks to cozy cabin rentals.

Camping may be one of the best ways to bond with your family, but there is truly nothing quite like camping up North. Consider camping in South Dakota, Minnesota, or Wisconsin and make memories that will last a lifetime.