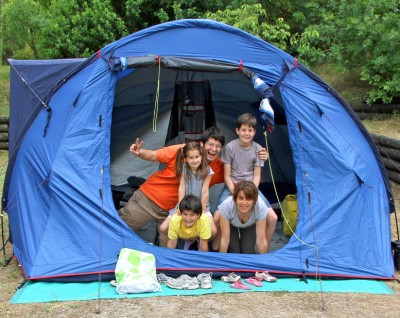 In this new, digital age, it can be quite difficult to spend quality time with your loved ones. From toddlers to grandparents, it seems as if every family member is too busy with their smartphone to really enjoy each other's company.
To bring the family back together, you need to plan something new and exciting. Planning fun family vacations is the best way to break this trend and bond with your loved ones. Family camping resorts have everything your family needs to have the time of your lives, combining the simple charm of camping with tons of exciting amenities.
Family camping resorts enable the entire family to enjoy a weekend of fun without glaring at a bright phone screen for hours on end. While they are ideal for kid friendly vacations, there are plenty of opportunities for adults to have some grown-up fun as well. Here are just three of the many ways that your family can bond and have fun at family camping resorts:
Hiking
Hiking is the most popular activity to participate in while camping, and it's truly one of the best ways to enjoy the great outdoors with your loved ones. Plus, it's always fun to see who gets tired first. Just remember, you'll need some heavy-duty boots to get the most out of your hike, and be sure to remind everyone to bring some warm clothes in the event that temperatures drop.
Fall corn maze
If you've never walked through a corn maze before, you don't know what you're missing. It's almost impossible to find your way out of a corn maze alone, so your family will have to work together to reach the finish line. The best family camping resorts will offer fun things like corn mazes to keep the whole family engaged and together.
Resort activities
While traditional camping is fun, there's just something special about the added sense of luxury in family camping resorts. Family friendly campgrounds offer a variety of water-based activities, including boats, pools, lakes, a water splash park, and water slides. Plus, in addition to hiking, many camping resorts offer mini golf, basketball, volleyball, and much more.
 
If you think your family isn't spending enough time together, you absolutely need to schedule a trip to family camping resorts. With all of these fun activities at your disposal, you won't even remember that you own a smartphone!