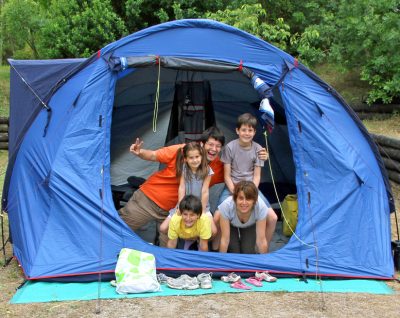 Camping can be fun for the entire family. But when those teenage years hit, your formerly enthusiastic kid may be less thrilled about spending time with the rest of the family in cabins in South Dakota. Around 25.7% of camping participants are ages 17 and under, but there are a few things you can do to help your teen enjoy your trip to your favorite family campgrounds this summer.
Encourage their input
No matter how old they are, your kids want to know their opinions are valued. You can make them more excited about heading to our Sioux Falls cabins by having them help plan out the trip. While everyone will likely have to compromise a bit, let your teen express what kinds of activities, meals, or sights they'd like to see along the way. You can even entertain the idea of stopping at a nearby amusement park or going with vacation rentals that include splash park amenities to entice them. Although you'll have final say on the trip itself, your teen is much more likely to become invested in your plans if their contributions in creating them are valued.
Let them bring a friend
Teenagers often suffer from what they refer to as "FOMO," or "Fear Of Missing Out." Social opportunities are very important at this stage, and if they feel completely cut off from their friends, they might feel resentful of the trip in general. But if they bring along a friend, they'll be more likely to be engaged in the activities you do and won't want to withdraw. Whether you're camping in an RV, cabins, or a tent, this extended sleepover can be a great option that allows your teen to spend time both their pal and the rest of the family.
Put away electronics
At first, this might seem like a deal-breaker for many teens. But parents who discourage the use of cell phones, tablets, computers, and other electronic devices during their camping trips will usually find that their teens don't actually mind it as much as they think they will. In the end, your teen will probably be grateful that you've instated this rule; it'll allow them to truly appreciate the beauty of nature and make priceless memories, rather than staring at a screen. It's fine to use these gadgets during travel time, but during the camping trip itself, teens can either be engaged in what's going on around them or look to a book or game for entertainment.

This summer, why not bring the entire family on a camping trip you won't soon forget? For more information on our family-friendly campgrounds or to start booking your trip, contact Jellystone Park today.