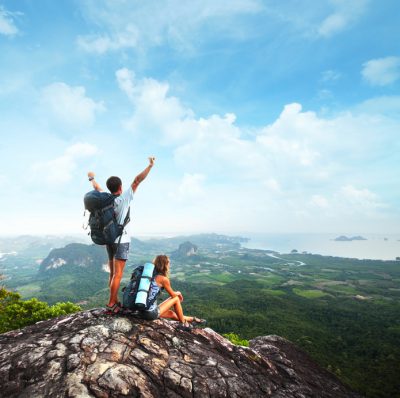 For many people, their family camping vacations are the highlight of the season. These fun family vacations give you a chance to bond, immerse yourself in nature, and make memories you'll never forget. But while camping is an activity beloved by families across the nation, not every family wants to rough it. You may actually find that your family has a more enjoyable time at our cabins in South Dakota than you would if you rented an RV or pitched your own tent. Not convinced? Here are three reasons why camping in our Sioux Falls cabins may be the best choice for your family.
Year-Round Comfort
When you camp outside in a tent, you're vulnerable to all sorts of weather conditions. And if you're an inexperienced camper, certain times of the year may be off the table for your vacation. Even if you've been camping before, you may not want to deal with the threat of bugs, animals, or changing temperatures. When you camp in a cabin, you're guaranteed to be in a comfortable environment, no matter the time of year. And just because you're in nature doesn't mean you have to give up a comfortable bed, running water, or a central cooling system. When you stay in cabins, you'll have the best of both worlds.
Good For Long Stays, Large Groups, and Inexperienced Campers
Tent camping can be great for seasoned campers and weekend trips, but it's certainly not the ideal scenario for a week-long stay, a large family, or for those who are uncomfortable with their survival skills. Cabin camping allows you to make yourself at home and go about your daily routines in a rustic setting. You can cook in the kitchen, shower in a bathroom, and sleep in your own quarters. And because a cabin often sleeps a larger number of people, it's ideal for big family get-togethers. Staying in a cabin makes it easier to coordinate and won't feel like a sacrifice; yet, it'll still allow everyone to enjoy being in nature and take a break from reality.
More Recreational Opportunities
When you camp in the wilderness, your activities are often limited to hiking and backpacking. But when you book one of our cabins, you'll have access to all sorts of fun options, like boating, swimming, and enjoying our water splash park. Because our campgrounds are specifically designed with families in mind, we offer water-based activities you may not otherwise find when you camp elsewhere. There'll be no shortage of things to do, which is vital when children are involved!
On the hunt for the ideal camping vacation spot? Our Sioux Falls campground is sure to check off all your must-haves. For more information, get in touch with us today!